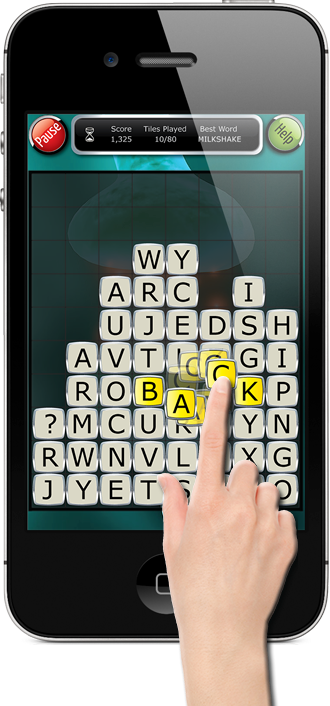 It is fresher, leaner & meaner. And the best part, now you can play for free until your obsession takes over.


Fresher - Over 134,000 words, 24 new single player puzzles, 25 new leader boards including a new overall leader board.

Leaner - A redesigned interface - gets you into the game faster and stats are right at your fingertips, and the interface now supports the iPhone 5 and looks amazing on the iPad Retina or iPad Mini.

Meaner - Now featuring a special puzzle in each volume that will drive you truly mad. A board with 24 K's or 28 Z's or 34 B's? Seriously? Yes- and there is a perfect solution that will clear the board and push you to your limits.

Free - Volume 4 (8 puzzles) are included for free along with a trial of Daily Blitz, a 3-minute timed game where you play against the world.

Want more? No coins or endless purchases to buy, just a single unlock fee of 0.99 USD unlocks daily blitz, daily breeze, volumes 5 & 6 and two player mode!

So why wait? Jump in now and use the power of gravity, in every direction to dynamically change your board as you spell words forwards, backwards, vertically, horizontally & diagonally. With a simple twist of your device, gravity pulls on the tiles and drops them in new patterns.

Rearrange your tiles further through the signature "Back & Forth" move where one simple swipe forces two tiles to swap places.

Simple? Yes.
Challenging? Absolutely!
Free? Of course - so jump in now!

Coming Soon in Early 2013


Media members
contact
me directly to request a preview copy or to receive a press kit including images and videos.