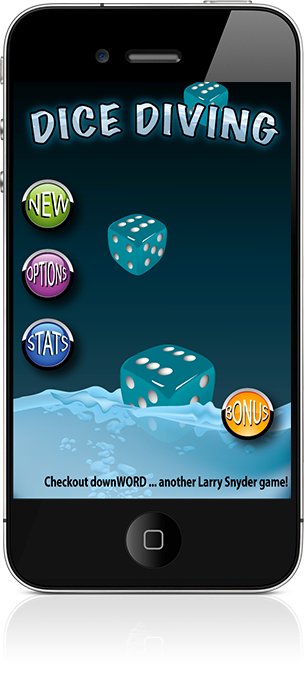 Dice Diving has been released for the iPhone and iPod touch, but the development will not stop there.

Future enhancements will include:

Multi-Player via Game Center or Bluetooth
More Challenges
More Dice Colors

And for the iPad users, Dice Diving HD, completely redesigned to take advantage of the large iPad Screen.

Wish there was something else in the game that I haven't added? Feel free to contact me through the email link below or by filling out the form on the support page.